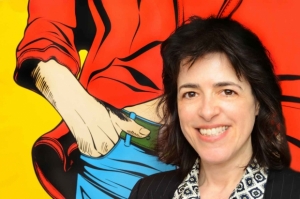 Join Art Critic Estelle Lovatt FRSA, the Mall Galleries 'Art Expert in Residence' to discuss work in the Royal Institute of Painters in Water Colours 207th Exhibition, ideas around art making, get art market insights and ask your questions on all things art!
Estelle will be based across the Gallery spaces and you can drop in anytime between 12 noon and 1.30pm.
Art Critic Estelle Lovatt FRSA has the experience of being on both sides of the canvas; having trained as a painter, read art history and as a gallery exhibition curator, Estelle is able to teach, judge and talk about works of art, from Cave Art to Banksy, with expert opinion.