Hampshire Cultural Trust is delighted to premier The Sunday Times Watercolour Competition 2020 shortlist and winners at the Willis Museum, Basingstoke, from 4 December 2020 – 16 January 2021.
The exhibition will then move to the Mall Galleries in London from 16 – 21 February 2021.
The renowned competition is the largest and most prestigious prize for contemporary watercolour painting in the UK. Over the past 33 years it has attracted entries from artists working in abstract, figurative, contemporary or traditional subject matter, with the aim of celebrating and redefining the beauty and diversity of all water-based media.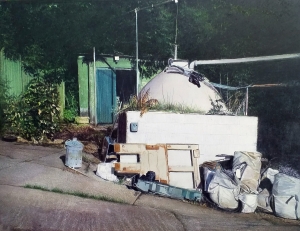 The 2020 competition received over 1600 entries from artists around the world. Approximately 80 works have been selected by a panel of leading figures from the art world which includes Gill Saunders, Senior Curator at the V&A, artists Ishbel Myerscough and Paul Newland NEAC RWS, Louis Wise, critic and writer for The Sunday Times and Tara McKinney Marinus, Visual Arts Exhibitions Manager at Hampshire Cultural Trust.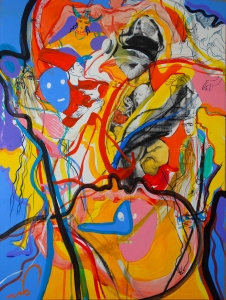 The judges look for work that makes the most imaginative or impressive use of a water-based medium. This year saw a number of topical themes and the judges commended artists' creativity and resourcefulness in finding inspiration in the ordinary and recording the current global challenges in original ways. The exhibition truly celebrates the vibrancy of the contemporary artistic community with something to appeal to everyone.
Three members of the RI will be exhibiting in this year's competition: Lillias August RI, with 'Lost Connection' (top left); Juliette Losq RI, with 'Duomo' (above right); and Zi Ling RI, with 'Two Faces' (left).
---
To help keep everyone safe, we've made some changes at the Willis Museum. We have introduced a number of measures in line with government guidelines to help manage our visitor numbers and ensure we maintain social distancing to protect you, our staff and volunteers. You can find out what we are doing at the Willis Museum here: www.hampshireculture.org.uk/willis-museum-and-sainsbury-gallery More information is available in our FAQs