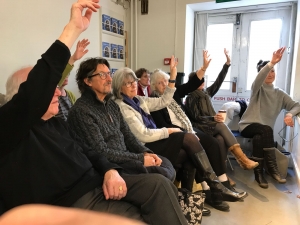 The final selection by Council Members took place yesterday for the 206th RI Exhibition 2018.
From over a thousand online entries this year, we are proud to announce that our Open Exhibition will be showing a new record of just over 37% of paintings by non-members!
Congratulations to all those who have been successful and we look forward to hanging your work and meeting you. To those who submitted this year and were not successful, please don't be disheartened. As always, competition for selection is fierce and wall space limited. We value your interest, so please try again next year.