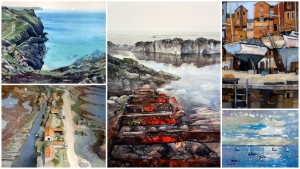 5 Members of the RI are currently exhibiting in the Royal Society of Marine Artists Exhibition at the Mall Galleries until 20 October 2018, open daily from 10am – 5pm
Moira Huntley, Paul Banning, Colin Allbrook and Robert King are full members of the RSMA and  Deborah Walker is currently an associate member hoping to be elected to full member soon.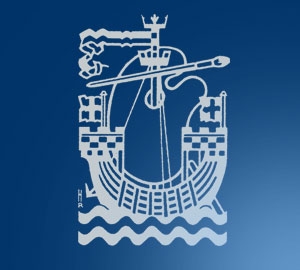 The Private View was held yesterday, by invitation only, from 11.00am – 8.00pm.
The President Elizabeth Smith, in her 5th and final year as President,  led a free guided tour of the exhibition starting at 11:30am.
The opening & awards presentation was held at 3pm with guest of honour Jennifer Scott, Sackler Director of the Dulwich Picture Gallery.