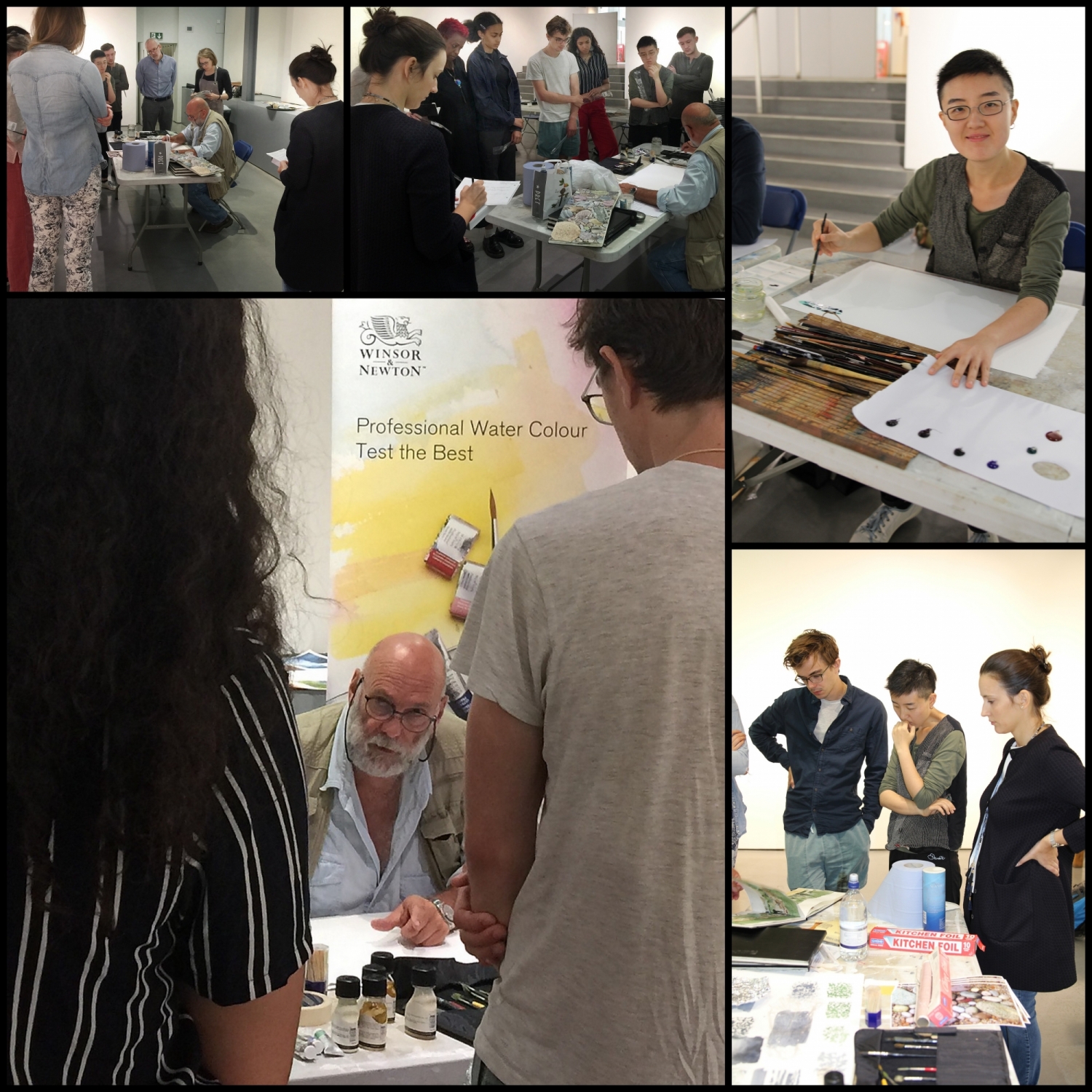 Students arrived, keen for more at the Mall Galleries for the second of three water colour workshops, paid for by the Patron's Fund money gifted to the RI by our Patron, Her Majesty The Queen, on the occasion of her 90th Birthday.
Ian Sidaway RI tutored the second session where he introduced the group to the basics in creating watercolour textures using salt, clingfilm and several watercolour mediums as additives.
All of the art materials have been generously sponsored by Winsor & Newton.