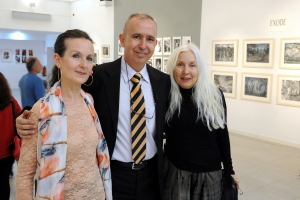 In November 2018, Royal Institute of Painters in Water Colours (RI) member George Politis organised an exhibition at the French Institute in his home town of Thessaloniki, Greece. 'Deracinements', (Uprooted) focuses on the plight of refugees around the world. The three man show included paintings by Rosa Sepple, President of the RI, Aimee Birnbaum and George. Aimee a keen photographer also exhibited 27, powerful black & white photog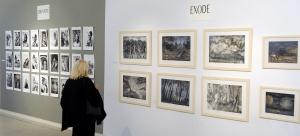 raphs.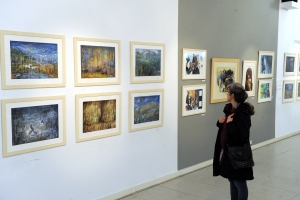 At the same time and in the same city George Politis has brought together artists work for the 'Watercolor International IV' a biennial exhibition held at the Museum Gallery of the Society of Macedonian Studies. Exhibiting alongside artists from 34 countries were seven members of the RI and a selection of work from Andy Wood. Andy was elected President of the RI in 2014 and sadly passed away in 2016 following a short illness. There was also a painting by Sandra Walker RI who died in 2018.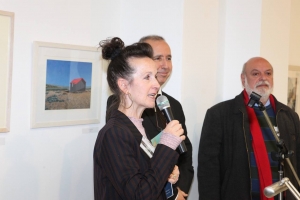 Exhibiting with Andy and the 117 International artists were RI members,  Aimee Birnbaum, Deborah Walker, Varsha Bhatia, Steven Allan Griffiths, Rosa Sepple,  newly elected member of the RI Tianya Zhou and of course George Politis. Many of the artists made the trip to Greece for the exhibition and enjoyed themselves dining, socialising, visiting historical locations and watching painting demonstrations.