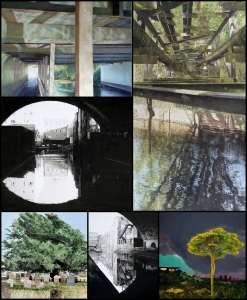 Four RI members, Teresa Lawler, Juliette Losq, Deborah Walker and Ian Sidaway, have been selected for the new online Art Prize and Exhibition Figurative Art Now, showing 7 July – 20 September.
At a time when representational and figurative painting is enjoying a welcome return to popularity, Figurative Art Now offers new works in a wide range of mediums and at affordable prices. The exhibition covers portraiture, landscape, and still life. We've picked out themes including bathing, the impact of lockdown, pets, transport, the high street, and food to highlight in a series of blog posts to accompany the exhibition.
Featuring works by elected members of the FBA, prize-winners, regular exhibitors, FBA Futures alumni and artists new to Mall Galleries, this online exhibition of almost 400 works explores the breadth of representational painting, drawing, sculpture, and printmaking in the UK today.
Prizes, including a solo exhibition at Mall Galleries and a £5,000 cash prize, will be announced online throughout the exhibition.
All works are for sale, with prices starting at £500.
To find out more, please visit: https://www.mallgalleries.org.uk/whats-on/exhibitions/figurative-art-now