How To Join
How to Join the Royal Institute of Painters in Water Colours
Joining the RI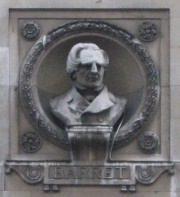 Election to membership of the RI is by a democratic vote of the full membership, which happens at the Annual General Meeting following the Annual Exhibition.
The only criterion for applying to join the RI is to have exhibited at the RI Annual Exhibition on at least two previous occasions.
To make an enquiry about membership please contact Jean Noble RI Membership Secretary.
The membership process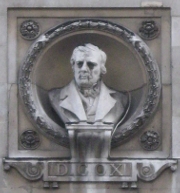 Anyone wishing to join the RI will be asked to send a letter or email to the Membership Secretary setting out why they wish to be considered as a candidate for election. They will need to describe how they will contribute to the RI and what skills they can bring to the Institute, beyond exhibiting at the annual exhibition.
A £30 payment (cheque made payable to The Royal Institute of Painters in Water Colours) will also be required to cover the costs of processing the application. For Applicants from overseas the fee is £40. The Applicant will then be asked to submit *six paintings to the annual Spring exhibition. The paintings must have been completed within the last 2 years and not exhibited previously.
All work must initially be submitted online and for full details and dates for submitting work please visit:
http://www.mallgalleries.org.uk/call-for-entries/open-exhibitions/royal-institute-painters-water-colours
or on The Mall Galleries website www.mallgalleries.com or Federation of British Artists, 17 Carlton House Terrace, London SW1Y 5BD
*It should be noted that for Applicants and Candidates there is an overall size limit for any group of 4 submitted paintings. This is 2.4m high and 1.5m wide – in line with the size restriction placed on RI members.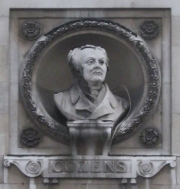 The six submitted paintings will be considered at the annual exhibition selection meeting, where the RI Council will decide which paintings to accept for the exhibition and whether or not to accept the APPLICANT as a CANDIDATE for membership.
The type of work to submit is entirely at the discretion of the artist. They may wish to consider that the work will be assessed both individually and as a coherent group by the RI council in deciding whether to select the artist as a CANDIDATE for membership. If successful, the selected paintings will be hung together in the exhibition as a group of Candidate's work. Once accepted as a CANDIDATE this is effective for a period of 3 years.
All CANDIDATES work will be separately displayed during the exhibition.
CANDIDATES will be asked to submit a portfolio of additional work, CV, sketchbooks and any other reference material to support their application. This will be considered by the RI membership alongside the submitted work. If the CANDIDATE is unsuccessful in the first year, they have the opportunity to submit 6 paintings and a portfolio to the Spring exhibition in the following 2 years.
For International artists please see the Mall Galleries website about the requirement to register for VAT (Value Added Tax) and guidance on transporting work to the UK. http://www.mallgalleries.org.uk/call-for-entries/open-exhibitions/royal-institute-painters-water-colours