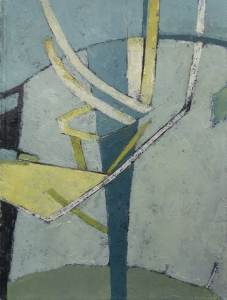 Jean Noble RI SWA will be exhibiting and stewarding at the Art for Youth London 2019 Exhibition, from Wednesday 11 December – 13th December at the Mall Galleries, London SW1.
Jean says, "For over 30 years, this annual event has consistently provided quality artwork at affordable prices, giving art enthusiasts the opportunity to buy pieces by talented contemporary artists. Buyers have the added satisfaction in knowing that their purchases have changed the lives of thousands of young people."
Admission Free, donations welcome, open 11:30am to 4pm daily
Emerging young artists, chosen by a Selection Panel, have the chance to exhibit alongside more established ones. Artist Prizes include The Wates Foundation Diana Brooks prize, the Parker Prize and The Afshin Naghouni Reach Prize. Around 130 artists take part and the event showcases over 1,000 exceptional works of art, affordably priced from £200 to £5,000.
Art enthusiasts can acquire oils, watercolours, ceramics, sculpture, photographs and jewellery, knowing that they are supporting talented contemporary artists, while also transforming the lives of thousands of young people across the country with their purchases. Artists donate 35% of sales to the charity, UK Youth.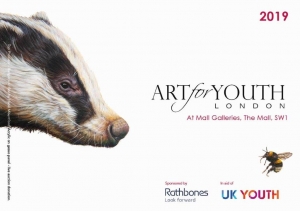 Funds are also raised through two live auctions, a silent auction, a raffle and mystery postcards selling for £35.
Since inception, this event has raised almost £1,500,000 for the charity.
Ken Howard OBE RA, Tom Coates PS PPNEAC RP, David Howell PPRSMA, Toby Ward NEAC and June Mendoza OBE RP ROI are all Vice-Patrons.
Please note that the Cafe is closed during this exhibition