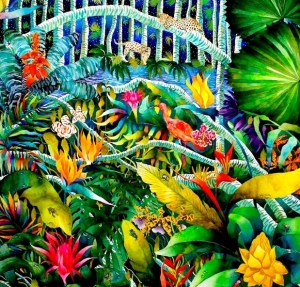 This is the last call for entries for the 206th Open Exhibition of the RI to be held at the Mall Galleries in London from 6-21 April 2018.
Please submit up to 6 images online at https://www.mallgalleries.org.uk/call-for-entries/open-exhibitions/royal-institute-painters-water-colours before 12 noon today!
Many prizes will be awarded, including the Leathersellers' Prize of £1000 awarded to an artist aged between 18-30 years old! Could this be you?!
Image: one of Kate Morgan's paintings in the 2017 Exhibition, winner of the Leathersellers' Prize, who was also elected to Membership