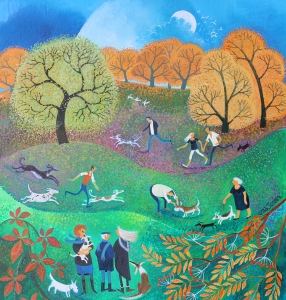 Artists & Illustrators Artists of the Year 2018
The Artists of the Year competition showcases the skill and imagination of the readers of Artists & Illustrators, the UK's most popular and inspiring magazine for practicing artists.
This varied annual open exhibition showcases 50 shortlisted artworks.
This year RI Member Lisa Graa Jensen has her painting 'Common Pleasures' shortlisted for this exhibition to be held at the Mall Galleries, 19 – 23 Feb, open from 10am – 5pm daily, closing at 1pm on the final day.
Lisa has also had 7 images published by Dry Red Press as cards this month.