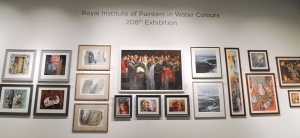 "IT'S ONE OF OUR BEST IN RECENT YEARS!" exclaimed Rosa Sepple, President of the Royal Institute of Painters in Water Colours (RI).
The Mall Galleries opened their front doors on Tuesday 2 September for the first time since the outbreak of the Coronavirus pandemic,  with the 208th exhibition of the RI. The show had been postponed from April this year.
"On behalf of myself, the RI Council, our Members and all the exhibiting artists, I would like to thank Clare O'Brien CEO and all the staff, Exhibitions Manager Alistair Redgrift and Conor Murphy Chief Technician and his team for hanging the exhibition. Our thanks go to Winsor & Newton, The Leathersellers' Company and all the sponsors for their continued support and all of the artists for submitting their wonderful works of art."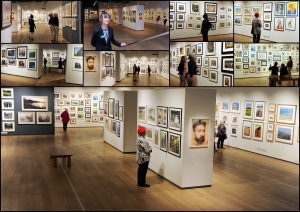 This is the largest exhibition of its kind in the world showing 444 paintings, 196 of which come from non-members. This year the RI have elected 3 new Members,  George Butler RI, Juliette Losq RI and Brian Smith RI, whose work is also on display. Submissions for 2021 will open later this year, details will be announced on the Mall Galleries and on our website soon www.mallgalleries.org.uk
www.royalinstituteofpaintersinwatercolours.org
Due to Covid-19 the gallery has introduced measures for your safety and comfort. You will need to book a time for your visit through their website: https://www.mallgalleries.org.uk/whats-on/exhibitions/royal-institute-painters-water-colours-208th-exhibition The exhibition is on until 12 September, full details can be found on the Mall website.