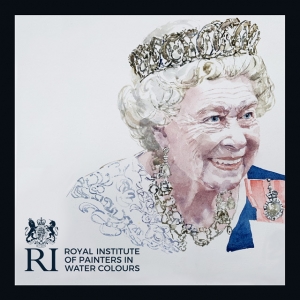 It was with great sorrow that we heard yesterday, of the death of our beloved Patron, Her Majesty Queen Elizabeth II.
During her illustrious career Her Majesty inspired us all with her total dedication to the service of others and we have all been fortunate to have been witnesses to her extraordinary life.
On behalf of the Members of the Royal Institute of Painters in Water Colours, I offer our heartfelt condolences at this very sad time to our Honorary Member, King Charles III and all the members of the Royal Family.
Chris Myers PRI RBA
President. The Royal Institute of Painters in Water Colours