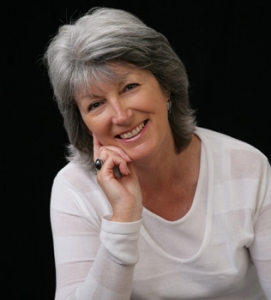 Anne was elected a member of the RI in 2007.
Following a career in graphic design and teaching, a desire for artistic freedom eventually resulted in painting as a full time profession. Most of her work has a narrative reflecting situations of past and present, a sense of time, or conveying emotion and atmosphere.
Largely self-taught, she developed a skill to make the familiar, and sometimes ordinary subjects interesting, through the deft use of colour, composition, light and mark making.
Inspiration of the moment is constantly changing the theme of her work, whether through travel, landscapes or observing peoples' situations in everyday life. These influences coupled with experimentation with different techniques ensures that her work is always 'on the move'.
Exhibitions
RI, SWA, ROI, RWS, RA Summer Exhibition
Awards
SWA- Best Work in SWA Open exhibition
RI Best Figure work        2006
RI Most atmospheric Painting 2009
RI Most Outstanding Collection of Work 2011
RI Anthony J Lester Art Critic Award 2011
RI Most Innovative Work 2013