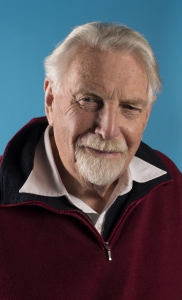 Charles Bone, PPRI, ARCA, HonFCA Canada. Studied at Farnham School of Art and the Royal College of Art, awarded a Travelling Scholarship to France and Italy in the late 1940s. Early exhibits in the Royal Academy included oil paintings and watercolours. Became a Council Member of the Royal Institute when the RI Gallery was in Piccadilly. Involved with the formation of the Federation of British Artists at the Mall Gallery. Early one man shows at the Upper Grosvenor Gallery and a number in the Medici Gallery in Dover Street. Altogether some 50 one man shows in London, Amsterdam, Pasadena in California and Malta. Works in the National Collection.
Awarded the Hunting Group Prize of £5,000 for a watercolour in 1973. Elected Vice President of the Royal Institute and then President for 10 years. Large mural paintings were completed in Italy, Spain and Eton Square, London. Also temporary panels for Stourhead and Paul Getty Senior at Sutton Place.
Lectured at Wimbledon School of Art and Brighton College of Art. Many television appearances over the years, including featuring watercolours of the Prince of Wales on BBC news; for a time was Art Critic for the Arts Review. Author and illustrator of three books – Charles Bone's Waverley with foreword by the Prince of Wales; The Author's Circle with foreword by Sir John Gielgud and Cathedrals with foreword by the Archbishop of Canterbury produced for the Millennium.
Taken part in exhibitions – the London Group, New English Art Club, Surrey University and many outside London. The sum total of paintings over such a long period is in the region of 3,000. Married sculptor Sheila Mitchell, who was a Fellow of the Royal British Sculptors and President of the Society of Portrait Sculptors. Both worked in the village of Puttenham since 1950.