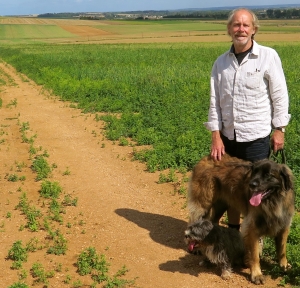 Chris Myers RI RBA was born in London and graduated at Maidstone College of Art.
Following a successful career in London as the co-founder of a design agency, Chris now works from his studio as a painter,
using watercolour as his primary medium.
Chris became a member of the Royal Society of British Artists in 2006, and was elected into the Royal Institute of Painters in Water Colours in 2009.
Chris has exhibited in many London shows over the years, particularly at the Mall Galleries, Gallery Different, Thompsons Gallery and the Bankside Gallery.
He exhibited for two consecutive years at the Goodwood Revival and the Festival of Speed, as well as at the Henley Regatta and the Kent Painters Group.
Chris has held several one-man shows and has been the subject of several press articles in magazines, including 'The Artist', 'Watercolour Artist' and 'Octane'.
Chris' awards have included winning the 'Smith & Williamson Cityscape' prize in the Sunday Times Watercolour Competition,
and receiving the 'Matt Bruce RI Memorial Award' and also 'The Artist' prize at the RWS Open Exhibition on two occasions.
Music and travel are abiding passions for Chris. He has travelled to gain inspiration and subject matter for his works, most recently returning from Vietnam and Cambodia.
He also regularly carries out private commissions from his studio at home, where he lives with his wife Lynda.