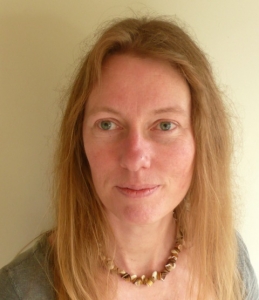 Claire Sparkes studied a Fine Art Degree at the Liverpool Sir John Moores University, and a Masters Degree in Fine Art Painting at the University for Creative Arts in Canterbury. She has exhibited regularly in London, other UK cities, and abroad in both group and solo exhibitions. Claire was elected a member of the Royal Institute of Painters in Watercolours in 2019, and is also a member of the Society of Graphic Fine Artists.
Artist Statement
My paintings primarily focus on people whilst also encompassing still life, interiors and landscape. At times my work crosses these boundaries interrelating and layering elements. This leads to the weaving of narratives that draw upon connections through time and place, as well as between cultures, individuals and mythologies.
Drawing is fundamental to my artistic practice. Techniques of drawing and painting merge within my work. I love the versatility and fluidity of watercolour, and enjoy combining looser washes with layered detail. Mark-making is extremely important to me. Like calligraphy, it unravels the story of the painting over time.
Awards
2018 'President's Award', SGFA Annual Exhibition, Menier Gallery, London
2017 The Debra Manifold Memorial Award, RI Annual Exhibition, Mall Galleries, London
2016, Winsor & Newton prize for 'Best Work in Colour', SGFA Annual Exhibition, Menier Gallery, London
2015 Arboreta Papers' Associates' Award, SGFA Annual Exhibition, Menier Gallery, London
2014 Jacksons Art Award, SGFA Annual Exhibition, Menier Gallery, London
2013 Daler Rowney Award for Best Work, SGFA Annual Exhibition, Menier Gallery, London
Selected Exhibitions
Royal Institute of Painters in Watercolours
Sunday Times Watercolour Competition
Royal Watercolour Society Contemporary
Columbia Threadneedle Prize
Ruth Borchard Portrait Prize
Royal Birmingham Society of Artists Portrait Prize
Society of Graphic Fine Artists
New English Art Club
ING Discerning Eye
Royal Society of British Artists