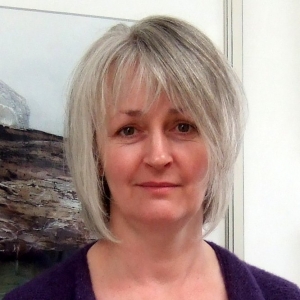 I have always regarded drawing as the seminal process from which all art forms grow. Drawing as mark making is an intrinsic part of being human; everybody does it but developing a language of drawing and painting that can express feelings and emotional responses has always been my aim.
My paintings are concerned with landscape, both in broad expanse and in close up detail and express both the dramatic and subtle ways in which light transforms a subject.
A recurring theme in my work is the depiction of water, as it provides a consistent challenge. My approach to watercolour embraces both representational and abstract elements, and I try to push the character of the paint to extremes.
Awards:
2020 The Megan Fitzoliver Brush Award, RI Annual Exhibition, Mall Galleries, London
2019 The Kenneth Denton Award, RSMA Annual Exhibition, Mall Galleries, London
2019 The ArtsBox Solo Prize, RI Annual Exhibition, Mall Galleries, London
2017 RK Burt Paper Prize, RSMA, Mall Galleries, London
2015 The Turner Medal, The Escoda Barcelona Award and The Anthony J. Lester Art Critic Award, RI Annual Exhibition, Mall Galleries, London
2013 The Charles Pears Award, RSMA, Mall Galleries, London
2008 Freshfields Bruckhaus Deringer Prize and Winsor & Newton Award, RWS, Bankside Gallery, London
2005 Freshfields Bruckhaus Deringer Prize, RWS, Bankside Gallery, London