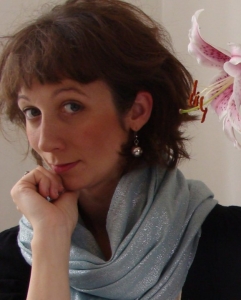 Delia Cardnell RI is a British painter. She was elected a member of the Royal Institute of Painters in Watercolours in 2000 and voted to serve on the council (2001–2005) and (2010-2014). She frequently demonstrates painting techniques and writes articles for magazines.
Delia Cardnell paints in watercolours and oils; rich textured abstract and semi-abstract landscapes, portraits and detailed still life. She mainly paints wild flowers and exotic foreign plants, incorporating paintings within her paintings, views through windows and a variety of furniture. Details often relate or are deliberately repeated within her paintings.
Her watercolour, 'Snowdrops' was used as a Christmas card supporting the Artists general Benevolent Fund.
Her paintings have been used for cards (and sold out) in support of the charity Médecins Sans Frontières (Doctors Without Borders) from 2009 onwards
Awards