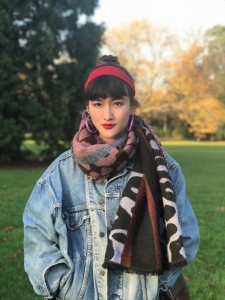 Florence Yuqing (b.1998) is a watercolour painter working and living in London.
Florence's creative production focuses on portraiture and figurative paintings. She explores the beauty of the flesh and the emotional and delicate nature of human beings. Florence's work is committed to capturing the atmosphere of the subject matter in the painting, the emotion and expression of the character, which is often presented in a peaceful tone. In the past few years, Florence has been creating her imaginary characters to paint from, hence the otherworldliness of her portraits.
She has also recently exhibited with the Royal Society of Portrait Painters, the Royal Society of Marine Artists and the Society of Women Artists.