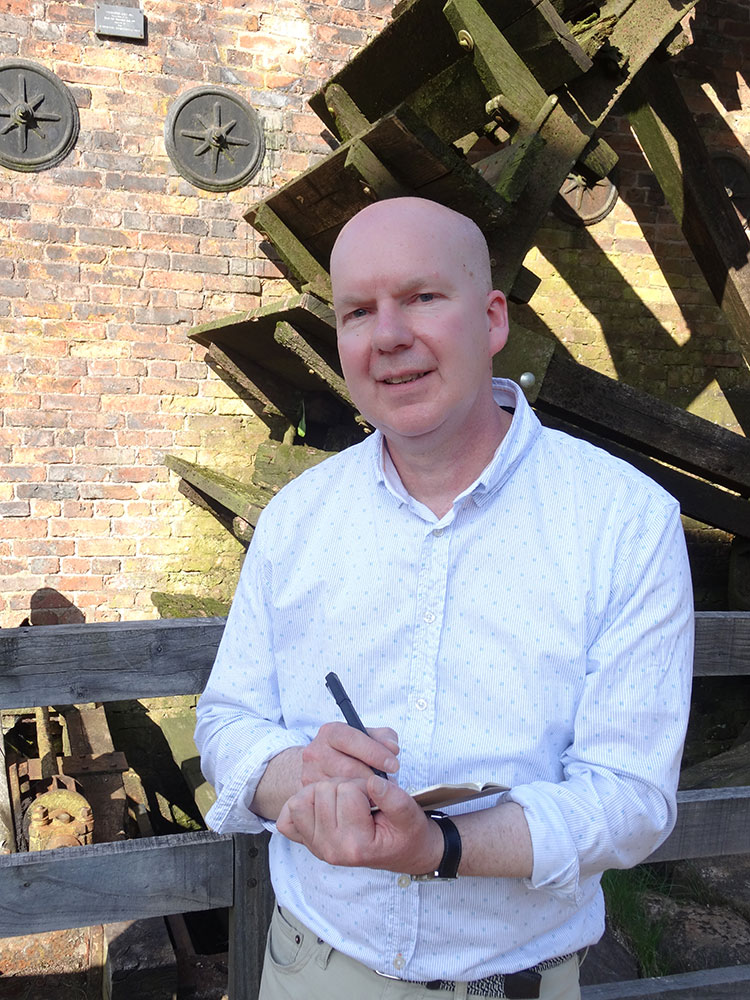 Born in The Potteries, North Staffordshire, Mark has a six-generation family connection with the Pottery Industry. "Stoke-on-Trent has always been a place of artistry, to continue that tradition is a privilege. I think the techniques of those pottery painters must influence a style."
A self-taught artist, Mark has been painting professionally since 1994 and was elected a member of the RI in 2018.  Based in the Staffordshire Moorlands, he is also a member of the Royal Birmingham Society of Artists and Wirral Society of Arts.
"I work best when I have a reason to paint. If I can find or make-up an accompanying story all the better, it keeps me interested. I like to transform 'the ordinary' into 'the epic'.  The Potteries continues to fascinate me but I'm not a slave to my locality, Hanley or Alderney, Burslem or Berlin, I'm searching for the story and a way to paint it."
Exhibitions:
Selected for the RI Annual Open Exhibition on ten occasions
Selected for the Sunday Times Watercolour Competition on sixteen occasions
Royal Watercolour Society; Discerning Eye; New English Art Club; Royal Institute of Oil Painters; the Grosvenor Museum and Art Gallery, Chester; Manchester Academy; Royal Birmingham Society of Artists; and Wirral Society of Arts.
Public collections:
The Grosvenor Museum and Art Gallery, Chester, Cheshire
Keele University, Staffordshire
Prizes and Awards:
The Royal Institute of Painters in Water Colours (Winsor & Newton Award 2018; Frank Herring Easel Award 2017)
Grosvenor Museum and Art Gallery, Chester Open 2017 (first prize)
Royal Watercolour Society (Winsor & Newton prize 2015)
Sunday Times Watercolour Competition 2012 (first prize)
Wirral National (first prizes in 2012 and 2004)
RBSA Members & Associates (Coley Tilley Prize 2009)
Potteries Open 2008 (first prize)
Keele University Three Counties (first prizes in 2004, 2001 and 1999)
Stafford Open 2001 (The Paper House Prize)
Leek Festival of Art 1995 (Maimeri Award)