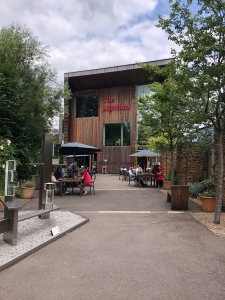 The RI exhibition at The Lightbox continues until 20 October.
At the opening in July, RI President, Rosa Sepple, said "We were delighted to have been invited by Peter Hall, Exhibitions Manager at this prestigious venue in Woking. I am sure that visitors will appreciate the paintings on show. Most people think of watercolour as a 'wishy washy' landscape or seascape, this exhibition will prove otherwise".
Earlier this year the RI released their first book 'Then & Now', a 170 page, hardback book about their history with profiles on all its current Members. This will be available from the bookshop during the exhibition. Visitors are also able to pick up a leaflet detailing the many benefits and how they might become a fRIend of the RI.
The Lightbox is open Tuesday – Saturday 10.30am-5.00pm and Sundays 11.00am-4pm. Last Thursday in every month 10.30am-8.30pm, closed on Bank Holidays. For further information go to http://www.thelightbox.org.uk/