Spring 2019
Workshops led by members of the RI hope to resume shortly!
Full details will be published on this page of dates, times, prices and location; and will be shared on social media…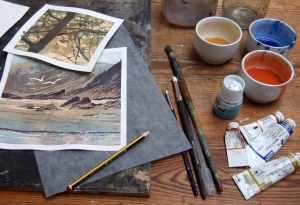 The workshops offer a unique opportunity to learn painting techniques from leading experts in water – based media through demonstration, tuition and guidance.
These one day workshops are designed for all those new to painting and those wishing to further extend their skills.
The workshops are tutored by members of the Royal Institute of Painters in Water Colours.
Easels and drawing boards are provided. Your tutor will advise on materials/references required.
The Mall Galleries cafe will be open throughout the day, but students may bring their own packed lunch/refreshments if preferred.
Venue:  Mall Galleries Learning Centre
Times: Full Day 10:30 – 4:30, Half Day 2:00 – 4:00
Workshop Fee: £55 per day  (fRIends of the RI £50)
In Conversation Fee: £10 (fRIends of the RI £18)
To print booking form click:  Booking Form 2018 Workshops