Autumn 2018
The RI is hosting another series of one day workshops.
The workshops offer a unique opportunity to learn painting techniques from leading experts in water – based media through demonstration, tuition and guidance.
These one day workshops are designed for all those new to painting and those wishing to further extend their skills.
Pauline Fazakerley  RI
22nd September 10:30 – 4:30
Watercolour – looking through windows, doorways and gates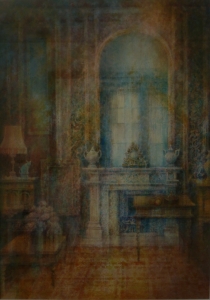 This workshop will look at ways to portray a scene, interior or exterior, and take the eye into the painting using the device of an open window, doorway or gate.
Image: painting by Pauline Fazakerley RI
Tony Hunt RI 
29th September  10:30 – 4:30
Life drawing and painting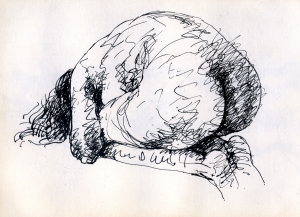 Tony will lead the workshop, based on 25 years of teaching life drawing and painting. It will suit the novice and those more experienced and emphasize ways to analyse and perceive the human figure.
 Image: life drawing by Tony Hunt RI
Chris Forsey RI
17th November 10:30 – 4:30
Mixed media – Expressive and impressionistic landscapes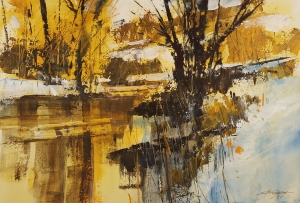 Chris will help you discover new dynamic and expressive approaches to painting landscape subjects in water – based mixed media materials
Image: painting by Chris Forsey RI
SORRY, FULLY BOOKED
Ian Sidaway  RI 
24th November  10:30 – 4:30
Watercolour – Textural effects using transparent watercolour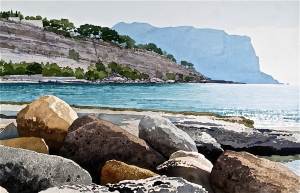 This workshop will include all traditional ways to create textural effects and some less well known. We will also look at brush skills and mark making with other implements and exploring the use of watercolour additives.
Image: painting by Ian Sidaway RI
SORRY, FULLY BOOKED
The workshops are tutored by members of the Royal Institute of Painters in Water Colours.
Easels and drawing boards are provided. Your tutor will advise on materials/references required.
The Mall Galleries cafe will be open throughout the day, but students may bring their own packed lunch/refreshments if preferred.
Venue:  Mall Galleries Learning Centre
Times: Full Day 10:30 – 4:30, Half Day 2:00 – 4:00
Workshop Fee: £55 per day  (fRIends of the RI £50)
In Conversation Fee: £10 (fRIends of the RI £18)
To print booking form click:  Booking Form 2018 Workshops