In response to questions about her work at this year's RI exhibition at the Mall Galleries in April, Lillias August RI has written a new blog on her website.
Lillias begins: People often ask about my process – how do I go about a painting – and because I do still life paintings that are 'realistic', the assumption seems to be that I am painting in detail but I don't feel as if I am. She paints with the whole in mind, building up the painting slowly in washes, not focusing on detail from the start and stopping before it becomes photographic.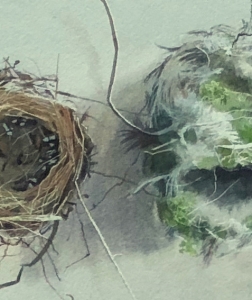 Here we juxtapose the whole paintings of nests  and bottles with details of both to illustrate the building of layers and apparent 'lack' of detail which creates Lillias' beautiful illusion of realism without fuss.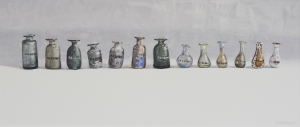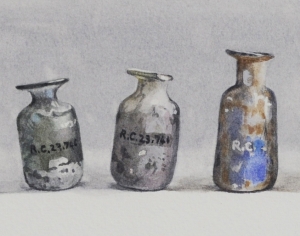 If you would like to read the whole articles which give a fascinating insight into Lillias' working practice, pleas follow the link: http://www.lilliasaugust.com/a-question-of-detail/?fbclid=IwAR2NbBKcqGy6SXpiHL-TtnoP-Pao0OnbCuQCbIcAvYVyPPyScHokFRgl5iE