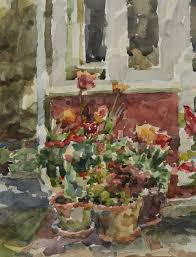 It is with sadness and regret that we have to tell you that Honorary Retired Member Roy Freer passed away on 3 March 2021.
Roy Freer was born in Birmingham in November 1938. He was educated at Bournville School of Art from 1953 to 1956, the Birmingham College of Art from 1956 to 1958 and the Birmingham University Art Teachers' Centre in 1968. Living in Suffolk for many years with his artist wife Sally, they have two sons Martin and Sam.
Roy was elected as a member of the Royal Institute of Oil Painters (ROI) in 1987. He then became a member of the Royal Institute of Painters in Water Colours (RI) in 1989, followed by membership of the New English Art Club (NEAC) in 2000.He exhibited regularly in London at The Royal Academy and the Mall Galleries and had numerous solo and mixed shows across the UK.
In 1986 he was awarded the Bronze Medal at the RI, the same year he was given The Cornelissen Prize, which he won again in 1997. He received The Catto Gallery Award in 1992, the Llewellyn Alexander Award in 1994, the C. Robertson Prize in 1995 and the Stanley Grimm Prize in 1997. In 1997 he also received the Higher Certificate Distinction for Life Drawing from De Montford University.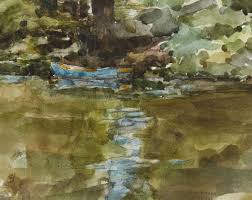 In 1985 Roy was commissioned by Fidelity Unit Trust to paint the snooker final between Steve Davis and Jimmy White. This led to a request from Shell to paint the northern coast of Ireland for their calendar.
Roy contributed to various publications including 'Art Review', 'Leisure Painter' and 'Artists & Illustrators' and wasinvited to arts events around the UK including the York Music and Arts Festival and Art in Action. He taught many aspiring artists and demonstrated to many arts groups. Many of their members remained loyal followers.
Roy's contribution to the RI during his 32 years as a Member has been immeasurable and he will be sadly missed.